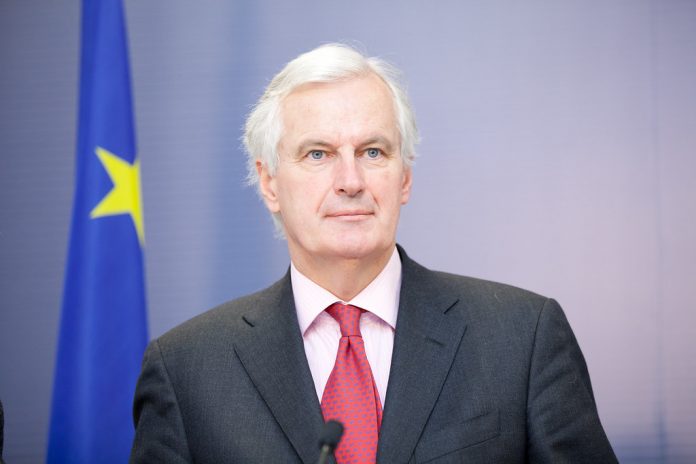 Michel Barnier – of Brexit negotiator fame – seems to have ruffled some feathers when doubling down on his push to succeed Emmanuel Macron as French President.
Back in May, I already highlighted his proposals for migration, and why these are ultimately unlikely to improve much.
Now, Barnier has come out against the superiority of the European Court of Justice, one of the cornerstones of how the European Union functions, as he stated:
"France must reclaim its juridical sovereignty and no longer be subject to the rulings of the ECJ and ECHR. We will propose a referendum on immigration for September."
Joe Barnes, the correspondent of the UK's Daily Express, a solid pro-Brexit newspaper, highlights how Barnier also wants "to take back control of France's 'legal sovereignty' from … the European Court of Human Rights", stressing that these two courts are "two things he was so keen to keep Britain tied to."
Mehreen Kahn, the always outspoken FT Brussels correspondent, wonders whether Brexiteers may have convinced Barnier:
Michel Barnier wants to liberate France from the legal writ of the ECJ and hold a referendum on immigration. All that time with David Frost really rubbed off huh https://t.co/yezwmZKCCx

— Mehreen (@MehreenKhn) September 9, 2021
Steerpike, the Spectator's gossip columnist, notes this is all rather odd, as Barnier was selected as "European of the Year" by the European Movement in 2020:
"Gone is the starry-eyed Eurocrat who decried the 'cherry picking' of Perfidious Albion and insisted that 'the single market and its four freedoms are indivisible'. In his place stands the defender of national sovereignty, a patriotic champion of French self-interest against Big Brussels."
The comment adds that Barnier's manifesto " curiously resembles Cameron's own demands that the EU rejected in early 2016."
Whatever his motivation, Barnier is on to something. As Law Professor Marc De Vos stressed on Brussels Report last month, the superiority of the EU's top court has not been enshrined in any Treaty, but is voluntarily accepted by national top Courts, which he rightly considers to be unsustainable:
"One thing is missing, however: the anchoring of a clear choice in the constitutional treaties of the Union about the hierarchical relationship between the EU and its member states. (…)
There are now cracks emerging in the collective discipline among the courts of the 27 member countries. Both in France and Germany, top courts have questioned the functioning of the European Court of Justice. This was already unseen. The Polish top court has now gone one step further in contesting the legal force of EU law altogether (…)
We are thus experiencing constitutional growing pains in the process of European unification. It is not healthy for a fundamentally democratic principle about the balance of power between the EU and the nation-state to be based purely on creative European jurisprudence."
Perhaps Barnier's stance can serve to help awake people about this.